Ten days, 1,800 musicians from 18 different countries, weather ranging from cold and rainy to sunny and delightful, venue variety consisting of upscale clubs to dicey alleys, an overall audience estimated at 510,000, and music, music, music!

My friend Susanne and I choose a Canadian vacation. She is escaping the Tucson heat and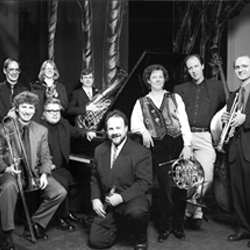 Iím in a mood to leave the U.S., so we were overjoyed to learn our time encompassed the Vancouver International Jazz Festival. Once we located the all-important scheduling pamphlet we realized that though we couldnít cover everything we could experience a great deal in the days between June 22nd and July 1, 2007. The website, coastaljazz.ca was helpful but having the tangible information in hand was most beneficial and the performersí biographies were necessary in choosing who we would hear.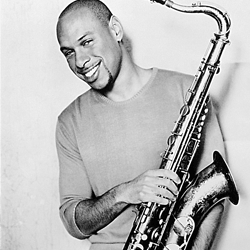 Letís begin with the free events. Coming from Chicago, home of the worldís largest free Jazz Fest, one grows spoiled! Venues included historical landmarks and neighborhoods, parks, clubs, concert halls, music shops and surprisingly, even a church.

Gastown, Vancouverís oldest area, situated along the harbor, was the site of 22 acts performed outdoors on Saturday and Sunday of the first weekend, and, despite the cold, damp weather and lack of seating, we enjoyed the Alan Matherson Septet,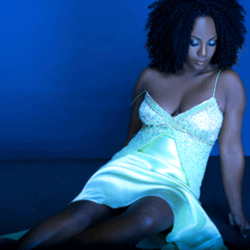 and Dione Taylorís strong rich voice with her hard driving backup group.

At the Roundhouse, a park in an area of thriving urban renewal on the shores of False Creek, we experienced music that ranged from Octaganarian Dal Richardsí traditional swinging orchestra to wild and wonderful Lache Cercel and the Roma Swing Ensemble.

Thirdly, on Granville Island, amid markets, studios, restaurants and boats, Vocalist Viviane Houle, accompanied by Stefan Smolovitz on his MAC computer and wind instruments, introduced the spellbound audience to a new and vibrant take on contemporary jazz.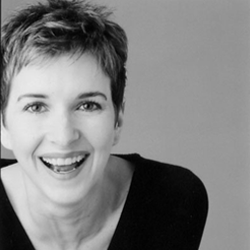 Workshops were held daily and we attended a session by Jesse Harris and Richard Julian. They shared inspiration to aspiring songwriters and information about their techniques at a Master Class at the old, huge Tom Lee Music Hall and Instrument Emporium.

The biggest and best surprise of the week was discovering Jazz Vespers-Where Jazz meets the Spirit, at St. Andrewís Wesley Church. Every Sunday of the year at 4 PM different local jazz artists perform along with poetry-reciting Reverend Gary Paterson who delivers a knockout-inspiring liturgy. During the Jazz Week, concerts were held every weekday noon in the grand Gothic style sanctuary and we attended almost daily, hearing some dynamite vocalists, keyboard, sax and bass players and a single sentimental trombone veteran. An offering for the musicians is suggested.

A highlight was the David Fathead Newman and Freddy Cole event at the beautiful Centre in Vancouver for Performing Arts. Both these senior musicians performed separately and at length, two distinct concerts for forty dollars.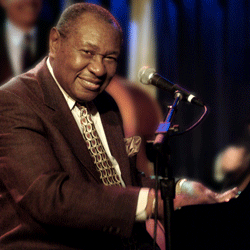 Newman was accompanied by the young Vancouver-based Tilden Webb trio, with whom he has recorded in the past and their tribute to John Coltrane was thrilling. Cole played and sang many classics and his well-seasoned group kept the audience enthusiastic and appreciative.

The other featured highlighters of the Festival were Sonny Rollins, Nora Jones, and Joshua Redmond and, though we didnít attend their sold out concerts, the local reviews were fabulous.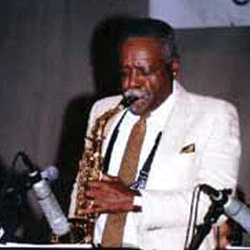 Clubs ranged from the posh and sophisticated Bogartís Chophouse & Bar on Broadway to the laid back Rossiniís on Yew Street, near Kitís beach where we were welcomed as family after meeting charming owners Arni May and his wife, dining on delicious pasta specialties and delighting at learning of our close connections in the Honolulu jazz community, many of whom had headlined there.

We spotted Caponeís Restaurant in the trendy Yaletown warehouse revival area and the Cellar was pointed out to us from the Broadway bus on the way to the incredibly vast and most beautiful University of British Columbia campus.

All areas are accessible by public transportation and bus drivers and passengers are helpful, well informed and friendly. Vancouver is a charming coastal city, surrounded by snow capped mountains with parks, beaches, galleries, museums, bookstores, apparel shops, theaters, and for jazz fans, days and nights of the music we love the best! Maybe weíll see you there next summer!