Story by Brad Walseth
Photo of Donald Harrison at Jazz Fest by Brad Walseth
All others are file photos

The CSO's Jazz at Symphony Hall series ended its 2006-2007 season with a bang, when legendary modern jazz pianist McCoy Tyner and an All-Star group performed a memorable concert for an appreciative crowd at Symphony Hall, Friday evening, June 8. This presentation — entitled "The Story of Impulse! Records" — nearly didn't happen, when an untimely blizzard cancelled the event when it was first scheduled back in February.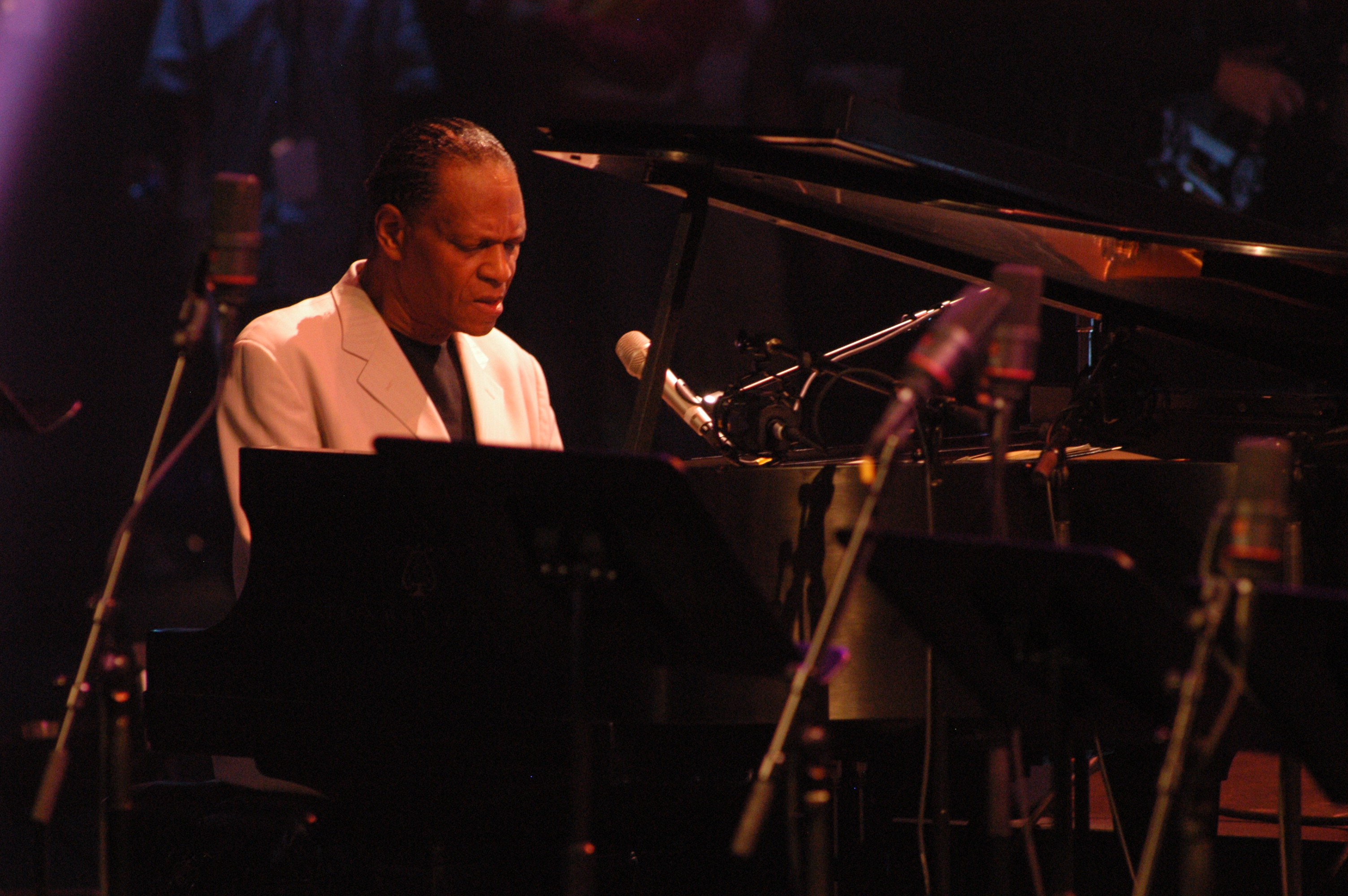 Fortunately, Tyner was able to reassemble his quartet for this date, and how fortuitous it was that he could for all those in attendance.

McCoy Tyner is a true modern jazz icon — perhaps the most pioneering and influential jazz pianist since Art Tatum, Bud Powell and Thelonious Monk. Playing as a young artist with the groundbreaking saxophonist, John Coltrane, in his most beloved period, Tyner took elements of R&B, hard bop and blues and elevated them to new heights through the use of sophisticated and surprising harmonies. His playing on such Coltrane gems as "My Favorite Things," "Africa/Brass Sessions," and "A Love Supreme" was startlingly original and influenced a whole generation of keyboard players.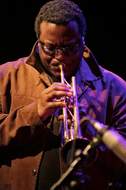 Nor did Tyner's career end when he left Trane's band — he has released nearly eighty albums as leader and continues writing and recording to this day.

Tyner took the stage to considerable applause from the audience, and he and his rhythm section started off the evening with a tribute to Tyner's former mentor Coltrane with a blistering version of the great saxophonist's "Moment's Notice." Here, as often throughout the evening, Tyner's powerful left hand was in evidence: one of the pianist's trademark's — the pianist often raised his huge lefthand nearly above his head and brought it crashing down like thunder, as though to drive the CSO's grand piano straight through the stage to hell itself.

The pianist was backed by Gerald Cannon on bass and Eric Gravatt on drums. Cannon — originally from Racine, WI — has played with people like Dexter Gordon, Abbey Lincoln, Wynton and Branford Marsalis,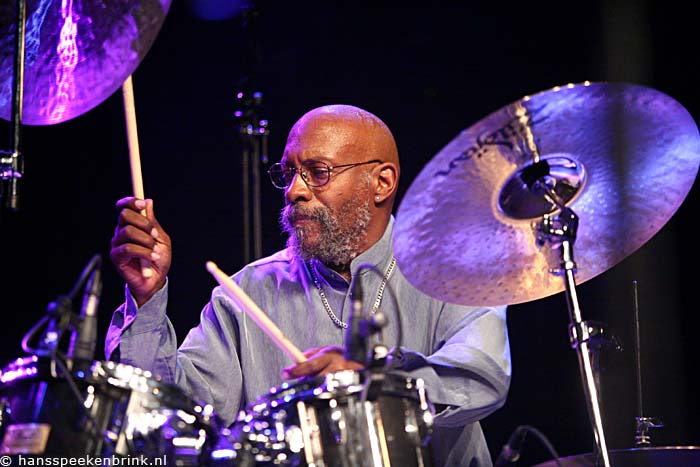 Cyrus Chestnut and Cedar Walton, but is perhaps best known for his many years with Roy Hargrove. He was at his best and seemed most comfortable strongly supporting his soloists, but when placed in the spotlight, his solo forays, especially in the second set, were intelligent and plucky. Gravatt has played with Roberta Flack, Donnie Hathaway, Woody Shaw and Charles Mingus, but may be best known by many for his work with Joseph Zawinul and Weather Report. The drummer plays with a very unique style that calls to mind an African influence. Seemingly stiff and utilizing few of the drum rolls and standard jazz drum techniques, Gravatt nevertheless was extremely accurate rhythmically and generated considerable enthusiasm from his powerful and original playing style.

After the first song, Tyner, Cannon and Gravatt were joined by their front line horn section on Curtis Fuller's "A La Mode"— and what a front line it was! Donald Harrison on alto sax, Steve Turre on trombone, Wallace Roney on trumpet and young,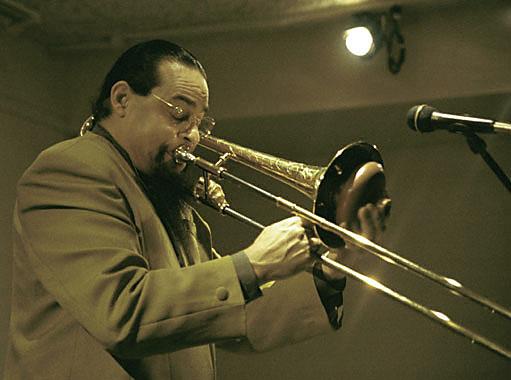 up-and-coming tenor saxophonist Eric Alexander. Each of these players is a well-respected player as well as bandleader, and their presence spoke volumes for the respect such top-level players have for the great McCoy Tyner. The four players played together very well, and each brought a different style to bear.

Turre is probably most well known as a long-time member of the Saturday Night Live Band, but he has worked with a wide range of artists from Dizzy Gillespie to Lester Bowie, Mongo Santamaria to Pharoh Sanders. On this night, he displayed his brassy style and risk-taking solo solos. Some of his forays were less successful than others, and on a whole, he was not at his best, but he did have moments when his clear strong sound rang true.

Young Alexander has been touted as one of the next great tenor players since finishing second to Joshua Redman in the 1991 Thelonious Monk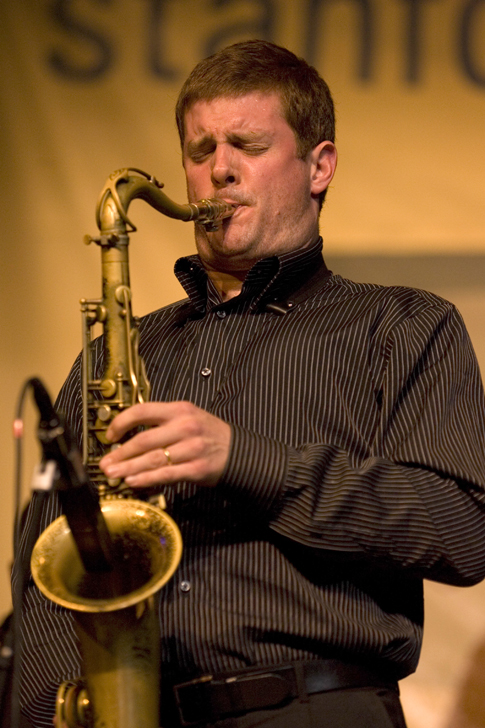 International Saxophone Compeition. Since then he has recorded numerous sides as a leader, as well as appearing with people like singer Freddie Cole and guitarist Pat Martino. Friday night, his solo turns were well received by the crowd, as he combined technical fluidity with a slightly dark shading. His attempt to recreate Coltrane on "Song of the Underground Railroad" was admirable, and he showed good taste and highly polished technique, that was only lacking some rhythmic refinement and further maturity.

Roney was an utter firebrand on trumpet — nearly bringing the roof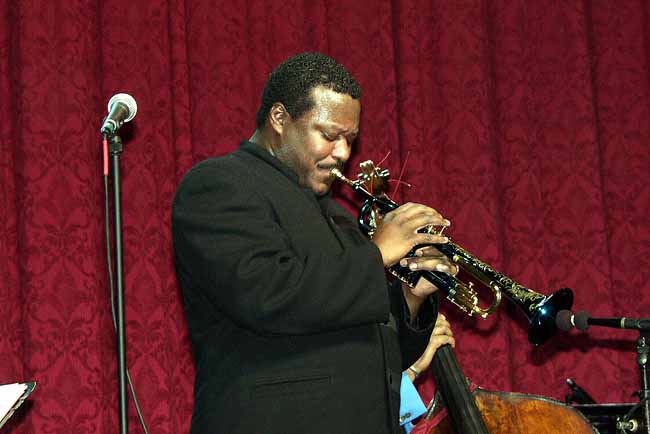 down with his power and incredibly fast runs. Playing long Coltrane lines on trumpet is an outstanding achievement and one that had the audience cheering wildly. Roney is one of the best young trumpeters on the scene today — having been mentored by the late great Miles Davis, and having worked with musicians like Art Blakey, Ornette Coleman, David Murray, Tony Williams and Sonny Rollins. The rough edges of some of his adventurous bursts, were more than made up for by the intensity of his exciting playing.

But perhaps the star of the horn section was Harrison. The New Orleans nouveau-swing originator showed an uncanny rhythmic ability that heightened his sweetly melodic lines. His beautiful tone and brilliant lines were locked into the rhythms as if they were magnetized to the beat. A veteran of stints with people like Billy Cobham,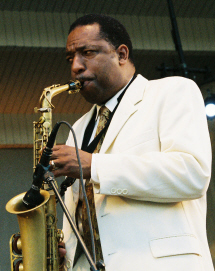 Lena Horne, Roy Haynes , Eddie Palmyra and even the hip-hop group Digible Planets. Harrison ignited last year's Jazz Fest with his playing, singing and dancing, and it clear that his focus on the beat has produced an extremely capable player. While his solos weren't as combustible as Roney's or Alexander's, they were intelligently conceived and harmonically intricate, and in the end simply delightful.

Of course, it was the piano master that was the true star of the evening. Although he gave his band plenty of room to soar, and sometimes did not even comp — allowing even more space for his soloists — it was clear that we were in the presence of greatness whenever Tyner played. His unusual intervals are never arbitrary or showy, but always in service to the song — and that's part of what is so amazing is that the pianist can utilize such advanced harmonies and still make it sound like music and not be quirky or "outside."

A faulty microphone did not allow Tyner to communicate much about the importance of the Impulse label to the history of jazz, or even announce song titles, but Mingus' "Boogie Stop Shuffle" and the composer's own "Blues on the Corner" were hot. Tyner also took two solo spots during the second half where his exceptional improvisational abilities were displayed to full advantage. On the first solo piece, the pianist's ability to take balladry and spin it into a mesmerizing whole cloth of sound nearly brought tears to this writer's eyes. Watching McCoy Tyner play is the equivalent to watching a Rembrandt paint a picture — and although older and perhaps less athletic than in his youth, the master still wields an arsenal of creativity that is to be envied and savored.

The horn section walked off the stage to allow Tyner to end the evening in the spotlight, and the great pianist responded with an Tyner-esque version of "In a Mellotone." Reaching perhaps the twilight of a great career, McCoy Tyner still shines like a nova in a dark night of lesser stars.