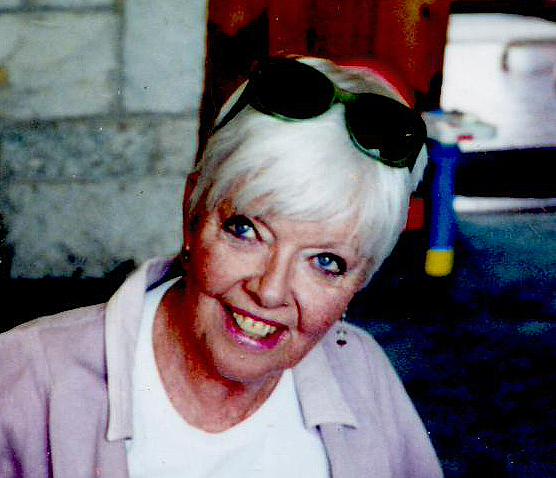 Review by Mary Lou Wade

Many Roy Hargrove fans attended the May 4, 2007 concert at Symphony Center, which was a little slow getting started. Realizing that special guests Hank Jones is aged 89 and Frank Wess is 85, all the audience agreed that allowances could be made!

Both the featured musicians were brilliant and reinforce the theory that musical ability leads to longevity.

"Somewhere Over the Rainbow" set a slow, sweet and solemn start. With Dwayne Burno on bass and hard-driving drummer Montez Coleman the five musicians looked a little lost on the vast stage, which was set up for the Big Band to follow. Only the late great Joe Williams was capable of turning the formal space into an intimate nightclub atmosphere.

When Roy introduced vocalist Roberta Gambarini fans were curious and anticipatory, but she was a disappointment and appeared awkward with the small ensemble. She was also unnecessary in her short segment with the Big Band. Her scatting of "Sunny Side of the Street", one of this reviewer's all time favorite numbers, definitely did not work and she seemed uncomfortable and out of her element all evening.

Roy introduced the second set with a dedication to oceans in a great soaring number titled "Depth." Wild solos by trombonist Vincent Chandler and saxophonist Bruce Williams woke up the audience and a ballad followed from Roy's recent release called "Trust." "September in the Rain" featured lively piano by Gerald Clayton in a boogie-woogie beat. Roy led the band with enormous energy adding little dance steps and a few verses of song. "The Nearness of You", "Distractions" and "September in the Rain" were stunning, cool, restrained, and yet incredibly lively. "Mambo for Roy" by Chucho Valdes featured a wild trumpet duet between Maurice Brown and Darren Barrett. Chicago's own young talented trumpeter Corey Wilkes was also featured as a soloist in the concert.

Hank Jones and Frank Wess were brought back to join the big group in the final number and after a standing ovation, Roy wailed in "It's A Beautiful Day". The audience left Symphony Center humming and smiling after the two-hour concert, held without an intermission. His exciting playing, his knowledgeable conducting, his charm and energy, his versatility in music choices and his young age, all guarantee Roy Hargrove will continue to attract fans from all genres and age groups.
---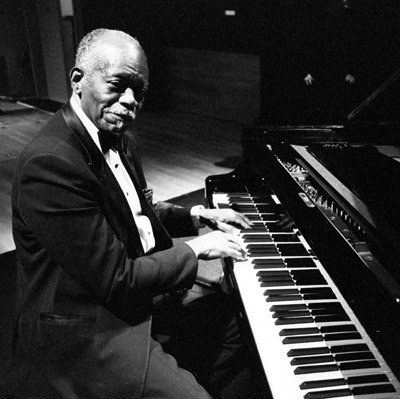 Hank Jones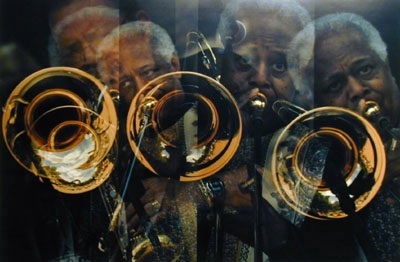 Slide Hampton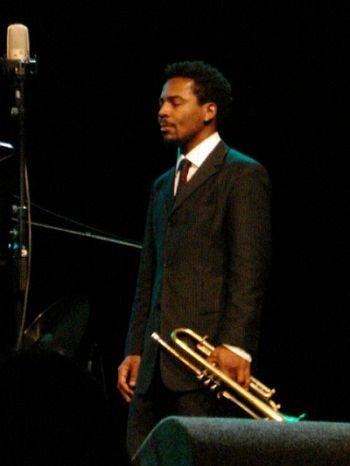 Roy Hargrove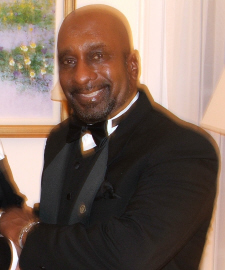 Review by James Walker

Roy Hargrove stormed through Chicago Friday with an outstanding concert at Symphony Center. Hargrove, formerly one of the "Young Turks" who emerged on the jazz scene in the late '90s out of Waco, TX, brought his big band of talented young musicians along with his small ensemble. The small ensemble consisted of Dwayne Burno on bass, Montez Coleman on drums, along with Roberta Gamborini on vocals, and seasoned vets 85 year old Frank Wess on alto and flute, and 89 year old Hank Jones on piano. hat a range of talent on display that evening.

Roy opened the 2 hour plus set with the small ensemble. This allowed Roy to play tribute to two true jazz legends, Wess and Jones. Roy never forgets the masters who helped pave the way for his emergence in the late '80s when Wynton Marsalis invited Roy to sit in with his band during a set in Fort Worth, TX, at the tender age of 16 years old.

On this night, both Jones and Wess displayed the skills that have allowed them to continue to be big players for over 6 decades. Jones began playing in New York nightclubs in 1943. Wess' career began as a teenager in 1935, playing gigs with Dr. Billy Taylor all around Washington D.C.

The early set was highlighted by a beautiful rendition of "Over the Rainbow," with a profound solo by Frank Wess on the saxophone. During this tune, one could see the respect and glee in the eyes of Hargrove as he stood by smiling and admiring the work of this jazz great.

This short, 35-minute set ended with some sultry tunes from the beautiful Roberta Gambarini. Gambarini, from Torino, Italy has been touring in the U.S. since 1998. She often joins Hargrobve, displaying her dynamic virtuoso vocal chops. This night was not an exception. This writer only wished that she would have been afforded the opportunity of a longer set during this segment. She did though remind one of the late Ella Fitzgerald, while scatting during her rendition of "Sunny Side of the Street."

Hargrove, being the unselfish band leader, deferred throughout this set to all the band members before surpassing many at the end of the set with vocals of his own. He really has a fine voice.

The big band was made up of what appeared to be a group of twenty-something talented musicians. Obviously, Roy remembers his beginnings when he was given an opportunity to shine as a teenager when Marsalis allowed him to sit in with his band. Hargrove and his band captivated the near-capacity crowd for the next 90 minutes with some stirring old standards, along with new Hargrove material.

Again, Hargrove the conductor was a sight to see as he was in complete command with this energized group. That in itself has to be a task for these young musicians to remain disciplined in the role in a big band, where there isn't always an opportunity to explore and improvise as often is done with small ensembles.

Fortunately for the crowd, Hargrove did give several solo opportunities to almost all the players, including Chicago's own Corey Wilkes and Maurice Brown on the trumpet. Chicago fans are quite familiar with both Wilkes and Brown, and those who were in attendance last summer during their st at the Jackson Street stage during Jazz fest know the high energy these two usually display. Highlight of the set was a "give and take" play between trumpet players Darren Barret and Maurice Brown. This gave Brown an opportunity to release some of that previously mentioned energy that Maurice is noted for. What a sight! This was done during their rendition of Chuchito Valdez's "Mambo for New Orleans."

Finally, toward the end of the set, Gambarini returned to belt out a few tunes that allowed her to display her extraordinary range, including her rendition of "The Nearness of You." Also during this segment, Hargrove again demonstrated his vocal and scatting ability. he can realy sing!!!

The night's festive set was concluded with both Hank Jones and Frank Wess joining the big band during the finale and encore. The near-capacity crowd rose to their feet, giving these talented musicians a standing ovation as they concluded with "It's a Beautiful Thing to be in Love."

There have been several exceptional "Jazz at Symphony Center" programs this year, and this was one of the best. Thank you, Mr. Hargrove for your continued love for Chicago.