Story by Brad Walseth
File Photos

It was a welcome return to some of the older eras of jazz, Friday night at the Chicago Symphony Center, when pianist Dick Hyman brought his group into town, paired with the Django Reinhart Festival.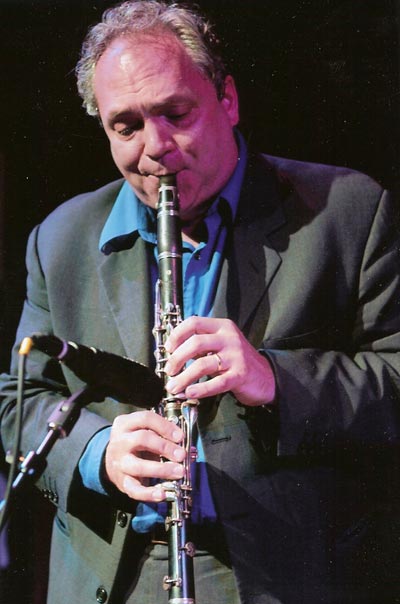 Hyman is a virtual encyclopedia of classic jazz piano styles. Perhaps best known as the composer/arranger for most of Woody Allen's movies, the mature artist performed with a graceful command of his instrument, displaying his mastery of many different major piano styles from the earlier days of jazz. His solo version of Duke Ellington's "Sophisticated Lady," done as a waltz, was truly impressive and may have been the highlight of the entire evening.

Veteran reedman Ken Peplowski offered some fine Benny Goodman-inspired clarinet and showed his polished chops on tenor sax as well on "Ornithology." Guitarist Howard Alden's well-regarded collection of riffs veered a bit too much in the direction of speed at the expense of melody, perhaps due to some nerves. While nerves seemed also to play a hand in bassist Jay Leonhart forgetting his lines 2/3rds of the way through his solo spot — a cute spoken word /bass tale of flying first class with Leonard Bernstein. Leonhart recovered and finished with aplomb. His Ray Brown-influenced bass was solid and tasteful throughout.

Meanwhile, drummer Ed Metz, Jr. was steady and unassuming in support. Overall, the song choices (Cole Porter, Duke Ellington, Charlie Parker, Count Basie) were wonderful and the playing of high caliber (especially Hyman), but my only qualm was that the quintet seemed to lose much of their energy in the expanse of Symphony Center and would probably be found more enjoyable in a small club.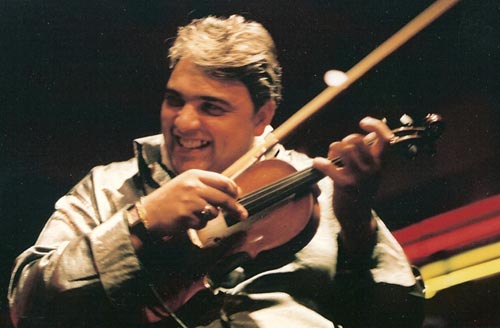 The second half featured stellar gypsy guitarist Angelo Debarre, whose lightning fast runs never strayed from their purpose. He was accompanied well by lauded rhythm guitarist Tchavolo Hassan and well-traveled bassist Brian Torff.

Vocalist Kruno displayed a hauntingly dark and mysterious voice while chipping in with some additional fiery lead guitar work, while masterful accordionist Ludovic Beier showed that this often stodgy instrument could take flight in the right hands.

But perhaps the star of the set was Romanian violinist Florin Niculescu, whose mastery of his violin merged the worlds of Stephane Grappelli and Georghe Enescu together in exhilarating fashion. Giving the different members a chance to work together in various configurations allowed them to showcase their various skills, but again, the energy level seemed to dissipate into the air at times. Fireworks were created however when Debarre, Niculescu and Beier traded off solos.

For the final number, Hyman and his band came out and played along with the gypsies, sending the audience swinging into the night with some pleasant memories and classic melodies playing in their heads.