Story by Mary Lou Wade
file photos by Brad Walseth & James Walker, Jr.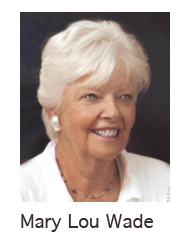 Every night at The Jazz Showcase should be jumping, as it was on Monday, March 29 when Tammy Mc Cann previewed her new CD titled Never let Me Go. It was rewarding to be part of an enthusiastic crowd of fans.

Accompanied by four stellar musicians, Fred Jackson on clarinet and sax, Grammy Award winning Perry Wilson on drums, Dan Anderson on bass and Tom Viatis on piano, Tammy was simply superb.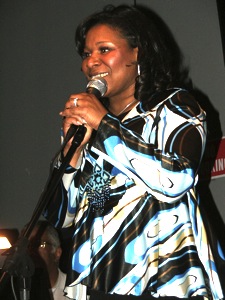 This classically trained Chicago native started the first set shortly after 8 PM with the upbeat "I Like It" followed by a sweet introduction to "I Thought About You." It's always helpful for fans to learn how artists pick the songs they sing, and Tammy clued us in on her selections, without being overly chatty. We next heard the classic "Mood Indigo" arranged not in the typical Big Band style but an incredibly intimate and stirring version with only the sensitive bass of Dan Anderson as a memorable and emotional background.
The mood changed with "Caravan" and some sweet scatting in a rousing rendition of "Cherokee," which is always a crowd pleaser. The audience was most passionate and indicated their delight and appreciation after every number.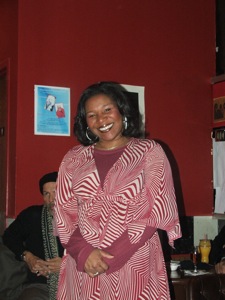 Tammy shared the advice she learned from Henry Johnson who helped her find color and nuance using her "Big Girl" voice. When introducing the rollicking number "You Ain't Gonna' Love Me Anyway" she quoted her mother who cautioned her not to call nobody who doesn't call you!
She sang a Thad Jones arrangement, "Kids Are Pretty People" and shared with us that she had four children who always need shoes, encouraging us to buy the Catalyst Records CD, which Alyce Claerbaut sold at the end of the set.
The final song, written by Eden Ahbez in 1948, was a truly beautiful version of the always-haunting "Nature Boy" and the audience gave Tammy a well deserved standing ovation.
Thanks to Joe and Wayne Segal of the Showcase for an exciting, and inspiring evening and for continuing to bring the best in Chicago jazz to devoted and appreciative Chicago jazz fans.