Django: A Celebration
featuring Alfonso Ponticelli and Swing Gitan
with Special Guests Stephane Wrembel, Arturo Martinez Tony Ballog,
Beau Sample, Jason Miller, Howard Levy, Gerald Dowd,
Pat Mallinger, Steve Gibons, Nicolae Feraru, Juliano Milo and Larry Bowen.


Millenium Park, Chicago, IL
Thursday August 19, 2010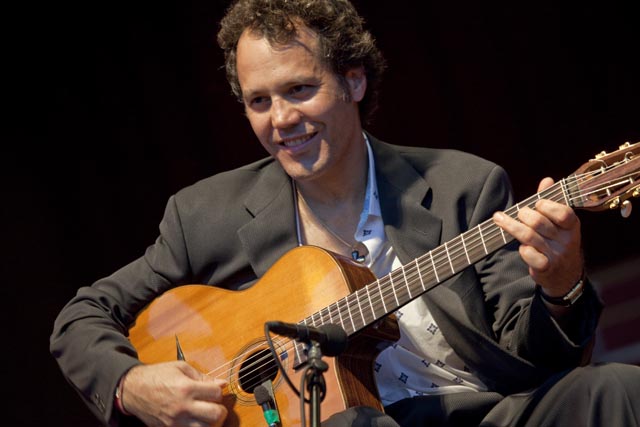 Alfonso Ponticelli

Photos by John Broughton, Copyright 2010

Alfonso Ponticelli and Swing GItan, along with many guest, celebrated the centennial of gypsy jazz guitar pioneer Django Reinhardt at Millennium Park. John Broughton took these shots at the concert.
Check out other recent concerts reviews and photos