File photos of Conrad Herwig by Brad Walseth (above) and James Walker
Photos of Eliane Elias courtesy Elaine Elias

Latin jazz warmed the audience at Symphony Center last Friday night, as two of the bigger stars of the genre made an appearance in our chilly city: trombonist Conrad Herwig and vocalist/pianist Eliane Elias.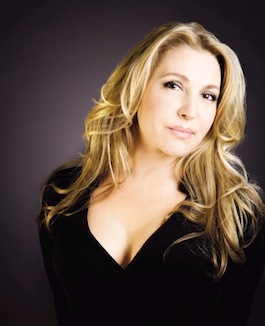 Elias was born in Sao Paulo, but moved to New York City and became immersed in that city's vibrant jazz scene - at first primarily as a talented pianist, only later adding her whispery voice to standards and songs from her homeland. Her voice is pleasant, husky and smooth and her bubbly personality clearly charmed the crowd. Elias retains her abilities on the keyboard as well, playing the foot pedals barefoot while displaying considerable talent on the keys. She was backed by a strong combo, including guitarist Rubens de La Corte, drummer Rafael Barata and her husband - veteran bassist Marc Johnson (perhaps best known as Bill Evans' last trio bassist and a member of John Abercrombie's long-running group). This evening's repertoire primarily included tunes covered on her last two releases: 2004's "Dreamer and 2008's Bossa Nova Stories.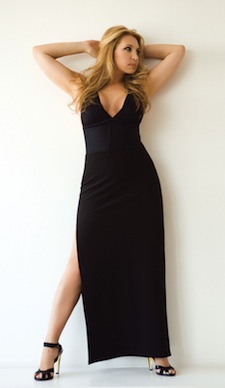 The former's attractive title track was given a loving interpretation, and Gershwin's "They Can't Take That Away From Me" was sultry and engaging. And of course, the ever-popular "Summer Samba" is always welcome here in the winter. But, for my money, the two highlights of this set were her luscious version of "Tangerine" and the polyrhythmic Joao Donato number "The Frog" which showcased Elias energy and piano work at its best.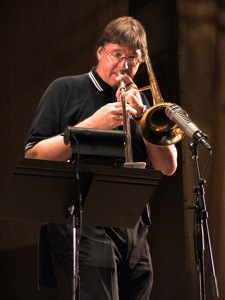 Herwig meanwhile, has found a nice niche in the jazz world, by taking the work of greats like Coltrane, Miles, Wayne Shorter and soon - Herbie Hancock and applying them to a Latin setting. An interesting idea to begin with, Herwig has the chops to make it work. As one of the best trombonists alive, you can count on him bringing plenty of fire to his performance. With a hard charging rhythm section of drummer Robby Ameen, conguero Pedro Martinez and veteran bassist Ruben Rodriguez keeping the Afro-Cuban beats ferocious, soloists Herwig, trumpeter Mike Rodriguez, pianist Bill O'Connell and saxophonist Craig Handy were given the chance to take lengthy solos, which showcased the skills of the players and raised the energy level, while at times possibly testing the patience of the listeners (such is the nature of the genre). Miles tunes covered included a pleasantly quiet version of the ballad "Blue in Green" and a fiery uptempo version of "So What" (maybe not quite as fast as Miles' live-in-Europe version on Autumn Leaves. Coltrane's "Lonnie's Lament" was also featured, with Handy - who along with Herwig produced some of the evening's finest solos - switching to flute. But the highlight of this set for me was the creative version of Herbie Hancock's "The Sorcerer," which showed the Latin/classic jazz merger at its best.
The Symphony Center Jazz series continues to bring in world class talent. Next up is Wynton Marsalis and his Jazz at Lincoln Center Orchestra who appear on March 19. Please refer to their Web site cso.org for further details.