Story and Photos by James Walker

The Jazz Institute of Chicago's initial "JazzCity" concert for 2009, was very timely with a tribute to the late trumpeter, Freddie Hubbard. Freddie passed away late last year after complications from a heart ailment. Ironically, this tribute had been established months before his untimely death. And who to lead this star studded ensemble none other than his fellow former Indianapolis native, trumpeter Pharez Whitted.

Joining Pharez on this unseasonably warm winter night was Ron Perillo on keys, Dennis Carroll on bass, Pat Mallinger on sax and another "Naptown" resident, the young and energetic Greg Artry on drums. Artry almost stole the show. This young man is spectacular and will be heard from in the future.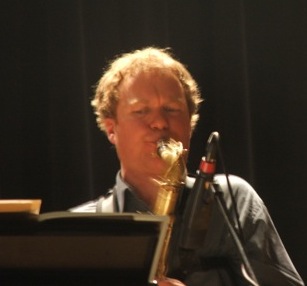 The entire first set consisted mainly of music composed by Pharez. He's working on a new CD, and if tonight's music is an indication, it WILL be a hit. They opened the set with a tribute to President Obama with his new composition entitled appropriately "Yes We Can." Artry didn't waste time winning the crowd over with some solid drumming on this initial number.
As usually is the case with a Whitted set, his bandmates had ample opportunities throughout this first set to demonstrate their many skills. Noteworthy was the excellent play of saxophonist Pat Mallinger, along with that of Pharez. Pat is one of Chicago's finest reedmen and seemed to be at home playing the soprano, tenor or flute. Believe me, he's proficient with all three. Pharez is finally receiving well deserved recognition around the Chicago Jazz scene, and was recently featured on the cover of Chicago Jazz Magazine.
The first set came to a climatic conclusion with another Whitted original entitled "The Truth Seeker." And not only did they seek the truth, they found it!!!!! All ensemble members had nice extended solos with drummer Artry bringing the capacity crowd to its feet with his rapid fire drumming. Everyone needed a break after that number.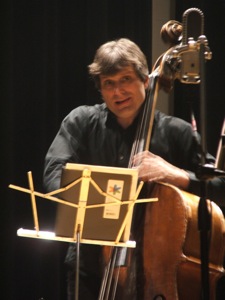 The second set was all "Freddie." They began this set with "Hub Tones," which again spotlighted 23-year-old Artry. This writer has seen him perform previously with Pharez, but tonight he was simply on fire. His star continues to rise and shine.
Bassist Dennnis Carroll finally had his highlight moment during the playing of "Weaver of Dreams" Carroll is one of those solid Chicago bassist who is always in the background , but always maintains a solid beat. He's soooo cool and relaxed and never seems to break a sweat. On this beautiful ballad, he seemed to make his bass "sing."
This wonderful evening of music was brought to an end with a arousing rendition of "Birdlike." Each of these fine musicians played exceptional solos on this selection as if it was their final song ever. They all put their hearts into this number with Artry finally ending this set breaking drumsticks but never missing a beat. It brought about a spontaneous reaction from the crowd as everyone rose to their feet with a well deserved standing ovation. This writer would be remiss without a special mention about Ron Perillo's keyboarding. He's one of Chicago's busiest keyboardists and is always in demand.
The next installment of JazzCity will occur on March 6th with a "Guitar Summit" led by Henry Johnson, Mike Allemana, Scott Hesse and Peter Lerner. Please refer to www.jazzinchicago.org for details about this event and other Institute events.