Story by Brad Walseth

Friday night saw Brad Mehldau bring his unique piano approach to Chicago for a well-attended concert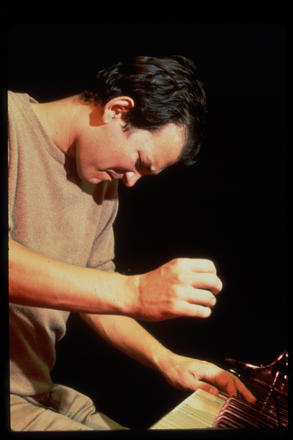 at Chicago Symphony Center's Orchestra Hall. Mehldau has become, through several well-regarded releases and collaborations with artists like Joshua Redman, Wayne Shorter, Pat Metheny, Charlie Haden and the late Michael Brecker, a much in-demand player across a wide range of musical styles, while earning a reputation as one of the most innovative players in the jazz, combining impressive classically-trained technique, an in-depth understanding of jazz harmonies, an ear for pop melodies and dazzling improvisational skills. Much of Mehldau's output has been in the trio format, and the first half of this concert found the piano titan in the company of first-call bassist Larry Grenadier and drummer Jeff Ballad (2/3rds of the Fly trio we recently reviewed here).

The threesome started things off with an original blues ("B Blues") that gave Grenadier an opportunity to shine on some lengthy soloing.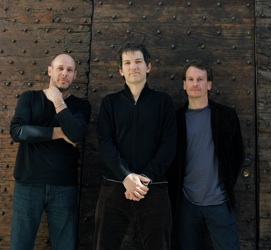 This particular number didn't seem to coalesce quite as well as it should, as Meldau's fluid sense of time sometimes loses the necessary "swing," when playing the blues, but things picked up on the next piece, a waltz in which Mehldau exhibited the wide palette of colors and intervals he is known for, and from which he has been clearly influenced by the great Bill Evans. A luscious slow ballad followed, with Mehldau again displaying his masterful touch and abilities as a colorist supreme. On "Stan the Man" - based on the chords to Coltrane's "Confirmation," Mehldau's skittering fingers astonished listeners. Ballard's drumming throughout was precise and powerful, and he got the crowd's attention with a fine solo and amused everyone by playing a tambourine with his foot. An interesting version of alt-pop artist Sufjan Stevens' "Holland" concluded an entertaining first set.
The second set gave Mehldau the opportunity to perform in a solo setting,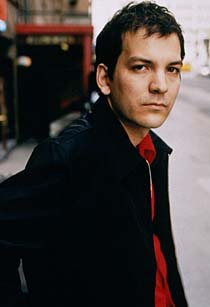 and he rewarded the audience with an excellent display of piano improvisation. Taking pages from master classical colorist Johannes Brahms, as well as the aforementioned Evans, the keyboardist moved through waves of layered renderings which brought everything from rock (an exquisite take on Neil Young's "The Needle and the Damage Done" ) to a Jobim number, to unreleased originals, to two tunes from "The Sound of Music" - "Something Good" and a Coltrane-ish "My Favorite Things." Mehldau's left hand technique is masterful and matches his right hand, creating almost a four hand approach as he is constantly crossing hands and playing lines with either set of digits. An colorful original called "Paris" was a true soundtrack to the French capital using familiar Franco-style melodies threading through narrow streets and down busy thoroughfares.
Lucky fans who stayed to the end were gifted with not one, but four encores by the performer, who gave his all in entertaining the fans with originals, a creative take on "Cry Me a River" and yes, another blues. A masterful performance which combined the three B's: Blues, Brahms and Bill (Evans) - with one more B who is making waves in the modern music world - "Brad" Mehldau.