Story and Photos by James Walker

It had been several months since this writer visited this fine South Loop Smooth Jazz Club and thought it was about time to "check it out" again. Close Up 2 opened its doors about 18 months ago and continues to be the PLACE for the "afterwork crowd" most evenings, and is billed as the only SMOOTH Jazz Club in the country. CU2, as it is affectionately known, is managed by Frank Goss. Frank is there most evenings greeting guests and introducing the live bands before each set.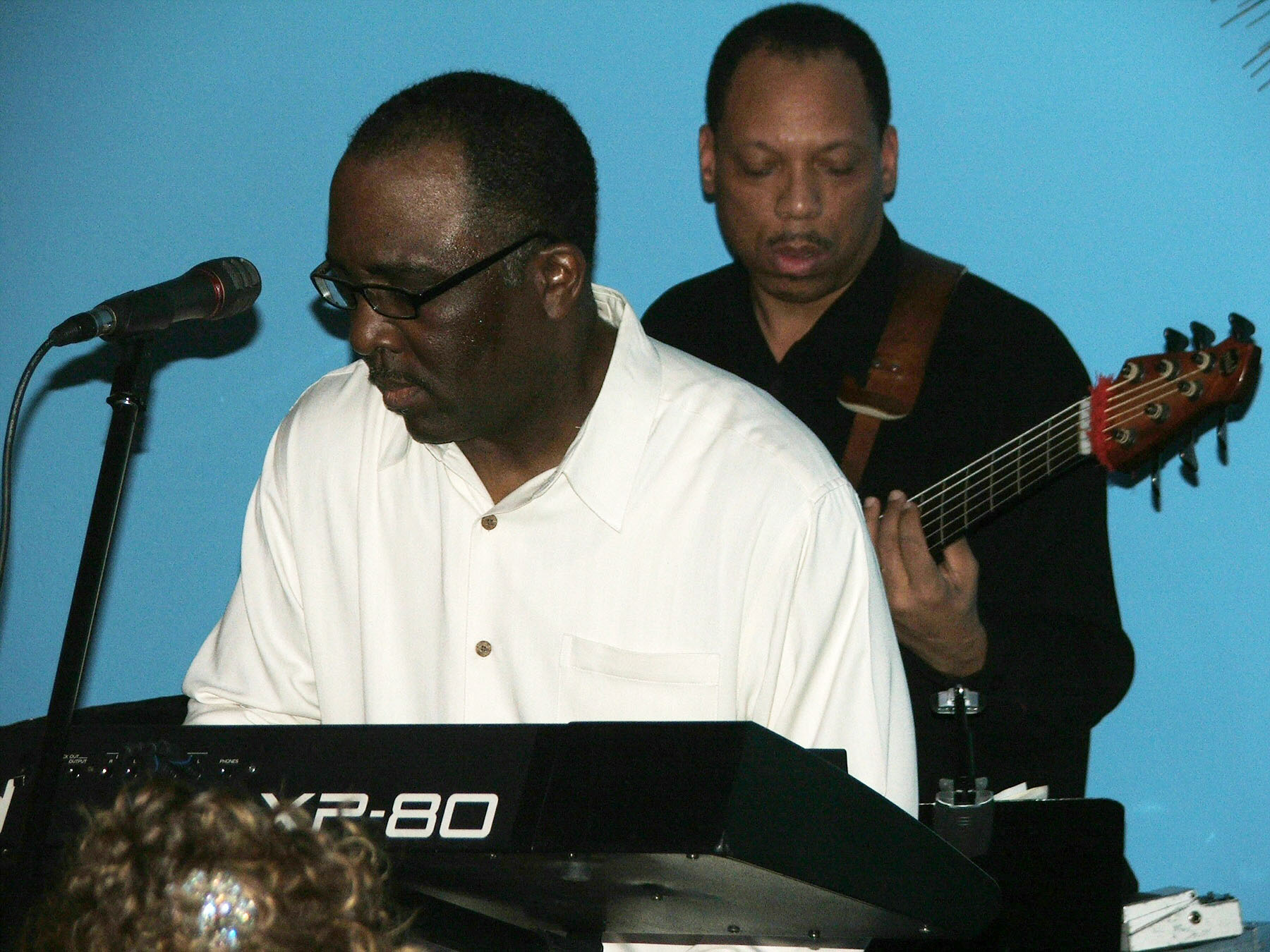 Live Jazz is performed every Thursday through Saturday, and occasionally on Wednesdays (refer to closeup2jazz.com for specifics). Recently, this writer had the opportunity to review two of Chicago's finest performers and their bands.

Saxophonist Skinny Williams and his band mates entertained crowds during the weekend of Feb.14th and Feb.21st. Joining Skinny was the hard working Mike Sterling on bass, Vern Allison on drums and Will Kirk on keyboard. Stirling is one of the busiest sidemen in Chicago and is usually performing five or six nights a week; often with different ensembles when he's not fronting his own band. He's even performed and recorded with the popular Funk band "Slave." Allison also fronts his own band, and is the longtime drummer for the Rock and Roll Hall of Fame R&B group "The Dells."

On this evening, Skinny was performing with the energy and enthusiasm that he's noted for. His music is infectious and he always appears to be "just having fun." He played both up tempo tunes and sweet ballads. Many of his selections were taken from his excellent CD from last summer entitled "Here 2 Make U Happy." In addition, as is traditional with Skinny, what's an evening of contemporary jazz without a Grover Washington, Jr. song. He paid tribute to this "smooth jazz" pioneer with his rendition of "Make Me A Million," from Grover's 1982 Grammy Award Album. Keyboardist Will Kirk admirably distinguished himself on this song with an extended solo. Finally, both Stirling and Allison were "rock" steady on the bass and drums respectively.


Keyboardist Roger Harris and his band took center stage at CU2 during the weekend of Feb.28th.Roger was again accompanied by bassist Mike Stirling, lead guitarist Alan Burroughs, drummer Frank Parker, and young keyboardist John Teer. Harris, a very diverse musician, is often seen as a sideman with other jazz bands, and it was quite a treat to see him fronting his own group. This gave him an opportunity to really demonstrate his skills during periods of extended solos.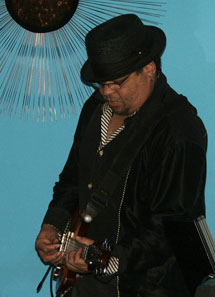 The group played an array of tunes from Marvin Gaye's "Inner City Blues" to Miles Davis' "So What." It was on this tune that both Roger and Burroughs were highlighted. Roger was all over his "double keyboards,' while Burroughs demonstrated his fleet fingers with apparent ease. Sterling got into the fray with a "stirring" deep bass solo on Harris' original number, "Got Me An Appointment." Drummer Parker maintained the beat during this set as he normally does.

Harris can be heard on his 2004 CD "Live From Chicago," with bassist Jake Vinsel and dynamic drummer, Charles "Rick" Heath. This is a fine work of traditional jazz that showcases another side of this exceptional pianist. Harris indicated that another CD would be forthcoming in the near future.

One never knows who may show up at this popular upscale club and toward the end of the second set, R&B crooner Eric Benet and friends dropped in to enjoy the music. Benet,former husband of the Academy Award winning actress Halle Berry is not only a fine vocalist, but he also produces and composes most of his music. No, to the disappointment of those assembled, he did not join the band for a number. He was simply enjoying the music and conversing with friends. The discerning CU2 crowd was very respectful of his privacy.

Finally, CU2 in is the process of planning its 2nd annual Smooth Jazz Festival during the weekend of June 27, 2008. Those in attendance at last year's event can attest to the success of this outstanding gala. National Smooth Jazz recording artists, guitarist Nick Colionne, and saxophonist Steve Cole headlined this affair. Frank Goss promises a comparable lineup of national artists for this year's free festival, in additional to the exceptional local talent that Chicago is blessed to have. Detailed information will be available on their website in the near future.

In the meantime, if one is looking for a evening of good company and excellent smooth jazz in a warm and charming atmosphere, Close Up 2 is the place to be.

Photos from Top to Bottom: Roger Harris & Mike Sterling, Eric Benet, Alan Burroughs