Story by Brad Walseth
File Photos

Friday night Chicago was a hotbed of music as Blues Fest filled Grant Park with legions of blues fans while pop singer James Taylor packed them in at Ravinia. Meanwhile, Jazz fans at Chicago's Symphony Hall were rewarded with a visit from one of the Jazz world's most beloved musicians, saxophonist Wayne Shorter with his highly talented quartet.

Shorter is the veteran saxophonist who was a member of Art Blakey's Jazz Messengers, Miles Davis' 2nd great '60s quintet with Tony Williams, Ron Carter and Herbie Hancock, and was co-leader with Josef Zawinul of the legendary fusion group Weather Report. While with Davis, Shorter emerged as a lauded composer of such tunes as "Nefertiti," "ESP," "Sanctuary" and "Footprints." Shorter also began releasing music as a bandleader, including such classic albums as "Speak No Evil," "JuJu" and "Native Dancer."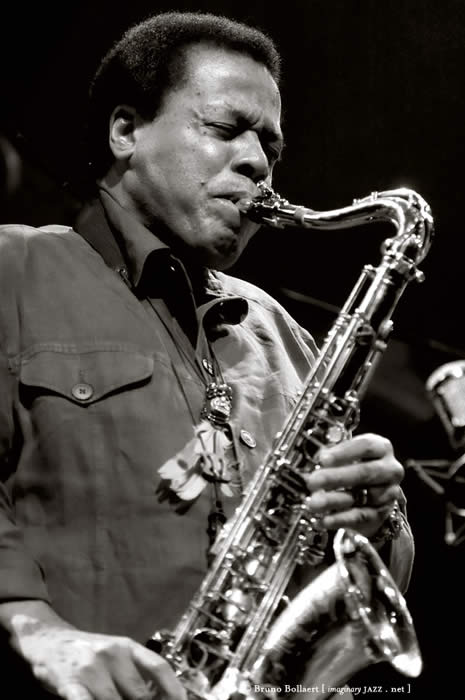 Shorter's bandmates on this evening consisted of the same quartet that has been together since 2000, and the continuity was inherent in the sublime level of interplay between the members. Panamanian pianist Danilo Perez first ascended the world stage as the youngest member of Dizzy Gillespie's U.N. Orchestra, was a member of Wynton Marsalis' band, and has led his own ensembles since the early '90s. Bassist John Patitucci regularly tops annual polls as best bassist, is a multiple Grammy Award-winner, and has played with Chick Corea, Stan Getz, Freddie Hubbard, Roy Haynes, Michael Brecker and many more. And Brian Blade is regarded as perhaps the most exciting young drummer on the scene. His active and highly personal style has graced recordings and live dates with Joshua Redman, David Binney, Bob Dylan and Joni Mitchell. Besides being highly skilled musicians, all are band leaders in their own rights while showing considerable regard for their leader in this group.

The 75 year-old Shorter is the anti-Sonny Rollins in that he seems to think long, hard and seriously about every note he plays, as opposed to his generational counterpart on the saxophone, Rollins, who seems to enjoy just having fun and letting it rip in lengthy waves and fragments of popular song. Producing shorts bursts or even single notes heavy with meaning on both the tenor and soprano saxophones, the technique can sometimes make the listener wish he would just cut loose, as he indeed did in some all-too-short segments; but that has never been, nor ever will be Shorter's style. Nor did the compositions on this evening follow any rules but Shorter's own. Eschewing any verbal communication with the crowd, Shorter and the group did not announce any song titles and instead let their instruments do the talking for them. With an opening piece of 20 minutes followed by one an hour long (with a short encore), the compositions themselves seemed to string together some of Shorter's work with new elements, time changes, duets, trios, and plenty of solo opportunity for band members to take the music in new directions. Symphonic in length and depth, this talented foursome took the audience into a musical universe that was at times meandering and pondering, but mostly challenging, thrilling and quite exhilarating.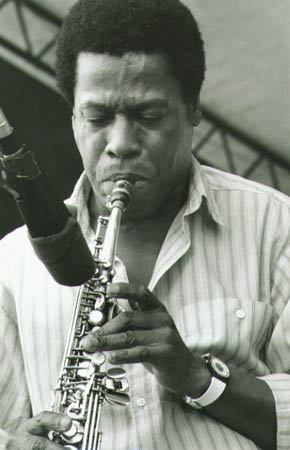 In such a setting, the performers walk the tightrope, and it was fascinating to watch as sometimes they teetered on the edge. Patitucci's tone and technique was utterly impeccable - perhaps the best I've seen from a bassist - and his time with Shorter seems to have somewhat tempered his desire to overplay, but there were still some moments when the value of silence or a well-placed whole note would have served the music better. Meanwhile, Blade's exciting forays and addictive array of sounds produced from his kit are sometimes waylaid by his occasionally oft-putting attempts to continually invent and fill the spaces between the beat. This does seem to be the modern way of drumming, and Blade is hardly the only practitioner of this style, but he may be the frontrunner and champion of the sound. The result is often music that at times can surprise and delight, but often fails to swing or connect entirely with the listener. Not that this music is meant to follow the status quo, and certainly when they were in sync, this rhythm section produced some most engaging moments of excitement, creativity and interaction.

Perez seems to exist as the harmonic center for the group, serving to bring everyone back into focus from their tangents, bridging movements in the continually-changing musical journey. His playing was solid and quite beautiful, but he never seemed to stretch as much as his rhythm section, perhaps mindful of his duties to hold it all together. But, in the end, it was Shorter's every note that had the audience holding their breath. Utilizing the signature sound and techniques that he has pioneered and made his own through his decades of exploration and exposition, the respected reedman held center stage and softly and determinedly crafted the weighty and carefully chosen notes that spoke volumes to the ears of the appreciative crowd gathered to hear one of the masters of Jazz speak no evil to the acolytes.






Check out other recent concert reviews and photos